Welcome To
The Royal Canadian Legion Branch 32 and Veteran's Quay Marina, Bay Roberts, Newfoundland and Labrador, Canada
"Lest We Forget"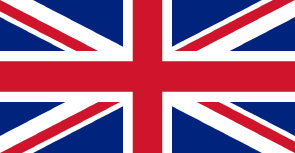 Our mission - The Royal Canadian Legion

Our mission is to serve Veterans, including serving military and RCMP members and their families, to promote Remembrance, and to serve our communities and our country.
Show your support - Become a member!
The Legion serves all Veterans
The Royal Canadian Legion was founded by Veterans and for Veterans. We advocate for the care and benefits for all who served Canada, regardless of when or where they served. The Legion also provides representation and assistance to Veterans, including currently serving Canadian Armed Forces and RCMP, and their families, and access to our services is available to them at no cost, whether or not they are Legion members.
The Legion helps thousands of Veterans each year
and makes significant positive changes in their lives.
The Legion exists so that Canada never forgets
The Legion understands the importance of honouring past sacrifices and acknowledging the courage of those who served and still serve today. Through
Remembrance Day ceremonies
, the
Poppy campaign
,
commemorative activities
,
youth education programs
and more, the Legion helps Canadians to honour and remember.
The Legion serves our communities and our country
Legion Branches are the cornerstone of communities across Canada, and provide one of the largest volunteer bases in the country. With 1,350 Branches from coast to coast to coast, our members provide local services and supports to build a stronger Canada. Whether helping local Veterans, supporting seniors, providing youth sports programs, raising funds, volunteering to help those in need, or simply offering a place to gather for fun and celebration, Legionnaires
provide essential services in their communities.
Our Branch
The Royal Canadian Legion Branch 32 in Bay Roberts, Newfoundland and Labrador first received their charter and opened as a club on May 9, 1955 and since that time have been an integral part of the town of
Bay Roberts
as well as the local area. Over the year's the club has grown from its humble beginnings as a one room building on the waterfront to a multipurpose facility capable of hosting large gatherings. The well appointed kitchen facilities can provide meals for up to 140 people and has been utilized over the year's for Community Breakfasts, Banquets, Weddings and Parties.
With co-operation from the Town of Bay Roberts the full service Veteran's Quay Marina was opened on September 25, 1999. It offers electrical and water hookups as well as a wooden slipway for launching any size trailer mounted boat. The marina currently has 400 feet of landscaped waterfront property from the slipway to the Klondyke Causeway plus a 300 foot apron behind the Legion with two finger piers and a number of floating docks. The marina is capable of berthing any size vessel from rowboats to yachts up to 60 feet in length. For more information, please see the Marina page.
Branch 32 has never lost the reason for its existance and that is to improve the lives of Veterans, ex-service members and their famlies. It has been our principal objective since day one and we will continue to work for it every day forward.
Presidents Message
As President of Branch 32 in Bay Roberts, NL, it is my privilege to welcome you to our website.
It is full of lots of interesting information and photos of our local veterans from WWI and onward. It continues to be updated as we receive more information. The site will also give you a good idea of what the Royal Canadian Legion does and what our Branch has been up to.

As we go through these challenging times of Covid-19, our branch remains open and will hopefully continue to do so, with your help and support. We abide by the Covid rules set out by the government. Our staff have been trained and strive to keep our branch a safe place for all patrons. We hold matinees every Saturday from 4:00 - 7:00 p.m. with music by some excellent local talent. Check out the Events section of this site or our Branch Facebook page to find out who's playing! Your patronage during these tough times is greatly needed and appreciated. In the meantime, please abide by the rules and keep yourselves and everyone else safe.

The Mission of Branch 32 is to serve our Veterans and their families; to promote the remembrance of those who gave their lives for peace and freedom, and to act in the service of Canada and its communities. Branch 32 members live by this mission and today we can proudly say that we stand in the top tier of successful branches within our surrounding communities.

I hope you enjoy what you see on our website. Feel free to drop us a line, or better yet, drop in at 108 Water Street, Bay Roberts, to see us. It is also the site of our Veteran's Quay Marina. Come and experience what we have to offer! We would love to have you become a member. Join today!
Comrade Ross Petten
2021 Legion Branch 32 Executive Members

President - Comrade Ross Petten
Immediate Past President - Comrade Margie Rossť
First Vice President - Comrade Wallace Babcock
Second Vice President - Comrade Brian Fitzpatrick
Treasurer - Comrade Tom Harris
Secretary - Comrade Nicole Badcock
Chaplin - Comrade Father Paul Thoms
Assistant Chaplin - Comrade Augustus (Gus) French
Sgt At Arms - Comrade Frank Hawe
Service Officer - Comrade Eric Mercer
Executive Committee - Comrade Thomas Coombs,
Comrade Harold Brown, Comrade Ernie Mugford,
Comrade Dave Hawe, Comrade Augustus (Gus) French
and Comrade Gary Badcock
Last Update -15 January 2022